289 Non Sparking Wheel Brush
289 Non Sparking Wheel Brush
The 289 non sparking wheel brush is used to clean off rust or grease from the workpiece surface. It is typically seen in areas where sparking is a fire or explosive hazard. Its flexible yet abrasive brittles are made from copper alloy wires through drawing process.
Material
Phosphor bronze or brass
Features
1. Q/ZBF-289 standard compliant
2. Used principally for cleaning metal surface.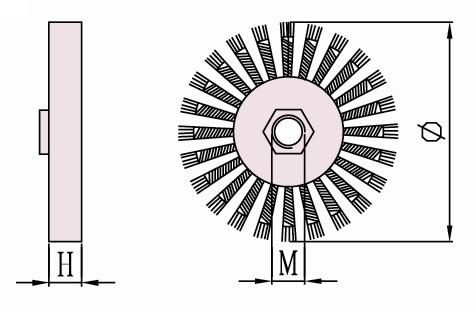 Model
Φ
mm
H
mm
Φ1
mm
Weight
g
289-1002
125
15
14
440
Related Names
Wheel Shape Brush Manufacturer | Cleaning Device of Mechanical Equipment | Metal Surface Treatment