290 Non Sparking Cup Brush
290 Non Sparking Cup Brush
The 290 non sparking cup brush is a tool designed for removing rust or grease from the recessed area. It has been put through the drawing process so as to obtain flexible but abrasive brittles that made from copper alloy wires.
Material
Phosphor bronze or brass
Features
The product meets the Q/ZBF-290 standard.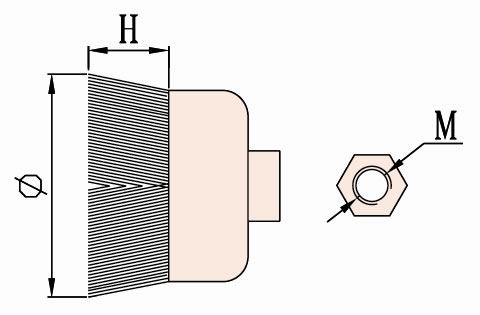 Model
Φ
mm
H
mm
M
mm
Weight
g
290-1002
100
30
14
480
Related Names
Anti-sparking Metal Brush for Sale | Industrial Cleaning Tool | Device in Industrial Use