Process Flow
You are probably no stranger to the non sparking tool. However, you are probably not getting the right idea of how rigorous its manufacturing process is going to be, in order for the tool to be completed to a high degree of safety standard and customer satisfaction.
With a career spanning over decades, you as an experienced technicians might have come across different types of hand tools. But have you ever really been aware of what kind of processes a tool must have undergone to obtain its non-sparking features with all its mechanical performances meeting related safety standards. This process flow presents below a comprehensive guide to the manufacturing process of the non-sparking tool.
1. The technical department provides standard drawings which form the basis for the developing of new mold. Pictured below is the tooling workshop.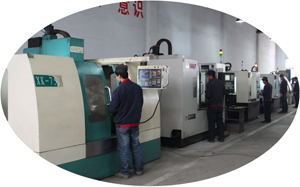 2. Raw materials are blended in the proportions required by related standards implemented within the operation. The raw material blending process is one of the most crucial stages in achieving desirable non-sparking features.
3. Pouring the smelted metal into the formwork is also one of the most important processes during the manufacture of non-sparking tools. This process should be strictly performed according to operating regulations.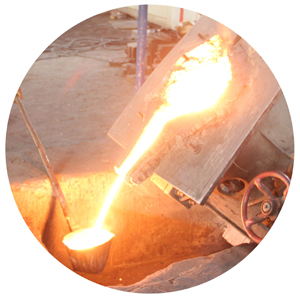 4-1 Drop forging process to add extra strength to the tool as well as increase its density.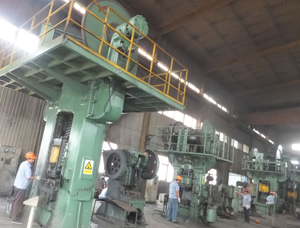 4-2 Precision forging process imparts extra density, malleability and toughness to the tool. Through this process, the product also receives a smooth finish and precise specification.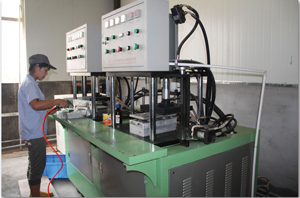 5. NC lathe controls the production equipment to complete production to high degree of precision and strictly according to the technical drawings. Pictured below is the process of feeding the bar stocks into the NC lathe.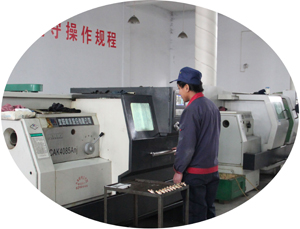 6. Heat treatment is applied to the workpiece to make the material meet related standards. This process is performed in strict accordance with the operating regulations to ensure the work-piece's mechanical performance reaching the required standard.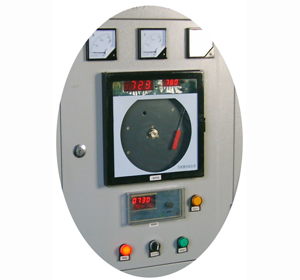 7. Surface treatment to add extra value to the tool.
8. Products are packed in the way required by customers. Our logistics department is responsible for delivering the products to different destinations the world over.