198 Non Sparking Square Shovel
198 Non Sparking Square Shovel
The 198 non sparking square shovel is typically used to scoop up explosive or combustible materials as well as granular chemicals. Its handle is mostly made of imported beech wood to attain durable and robust features, though fiber-reinforced plastic handle is also available. The precision-forged shovel head has also been subjected cold rolling process to enable it to be mechanically strong and stable in addition to being long-lasting.
Features
1. QB/T 2095 compliant
2. Used for digging, lifting and moving applications.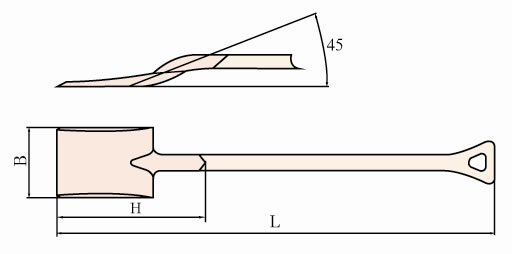 Model
L
mm
B
mm
H
mm
Be-Cu
g
Al-Cu
g
198-1002
940
175
340
1410
1290
198-1004
990
240
418
1804
1650
Related Names
Gunpowder Shovel Manufacturer | Bulk Material Moving Device | Construction Tool