241 Non Sparking Wrecking Bar with Hammer
241 Non Sparking Wrecking Bar with Hammer
As the name implies, our 241 non-sparking wrecking bar with hammer is a combination of lump hammer and pry bar. There are a wide variety of ways to use the tool. The forged end can be employed to pull nails, pry open wooden cases, and take apart crates, while the hammer end is usually utilized to pound objects. Drop-forged from copper alloy, this tool is typically suitable for use in explosive or combustible atmosphere.
Features
The product conforms to the Q/ZBF-241 standard.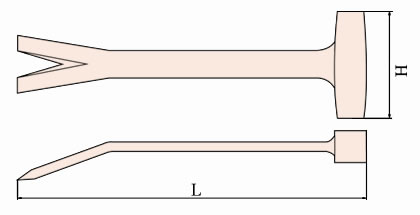 Model
L
mm
H
mm
Be-Cu
g
Al-Cu
g
241-1002
230
70
471
430
As well as providing the above specifications, we also can custom-make our products according to the requirements of customers or based on their technical drawings.
Related Names
Combination Hand Tool Manufacturer | Safe Device for Warehouse Handling | Tool in Mining Industry