255A Non Sparking 45 Degree Bent Nose Pliers
255A Non Sparking 45 Degree Bent Nose Pliers
The 255A non sparking 45 degree bent nose pliers resemble the snipe-nose model in that it can be used in tight spaces or dented areas to grip parts. Its drop-forged construction makes it suitable for use in various flammable or explosive atmospheres.
Features
1. ISO 5745 Standard compliant
2. Most often used to cutting wires or hold tiny components.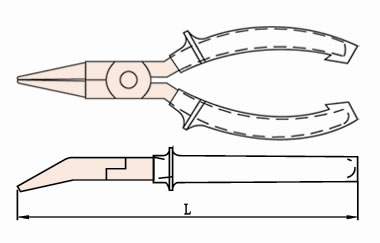 Model
L
inch
L
mm
Be-Cu
g
Al-Cu
g
255A -1002
6
150
190
170
Related Names
Bent Snipe Nose Pliers for Sale | Spare Part Handling Tool | Device to Hold Object