282 Non Sparking Dustpan
The 282 non sparking dustpan is a cleaning tool used to cope with industrial waste. Due to its non sparking feature, the tool can be employed to collect and transports granular combustible or explosive materials. With an attractive exterior, the dustpan is easy to clean and able to withstand long time of use.
Materials
Beryllium copper alloy, pure copper or brass
Features
1.The product meets the Q/ZBF-282 standard.
2. Used primarily for gathering granular stuff as well as trash.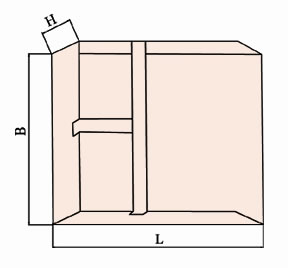 Model
L
mm
B
mm
H
mm
Weight
g
282-1002
150
130
20
130
282-1004
200
200
50
335
282-1006
270
250
50
635
Related Names
Workplace Dusting Tool Supplier | Factory Accident Prevention | Industrial Cleaning Utensil